Welcome !
High Tech and Unmatched Performance Inverter, Solar Panel, Solar Irrigation Pump, Solar Street Light, Module Mounting Structure, Wires & Cables, Solar Rooftop Projects / EPC, etc.
About Us

U R Energy is a professional group of Energy Companies dealing in a vast collection of Solar Power Systems. Established in 2009, we are engaged in the domain of Inverter, Solar Panel, Solar Irrigation Pump, Solar Street Light, Module Mounting Structure, Wires & Cables, Solar Rooftop Projects / EPC, etc. The Group has been offering value added solutions from designing, manufacturing, and installation of high end collection of products in the markets of United State of America, Kenya, Australia, United Kingdom, Dubai and India. The Group has the most modern and sound manufacturing facilities for the development of photovoltaic as well as solar energy accessories in Turkey and China. We are an ISO 14001, ISO 9001, and OHSAS 18001 certified Exporter, Manufacturer, Service Provider and Supplier installing 200 MW modern solar power generation facilities.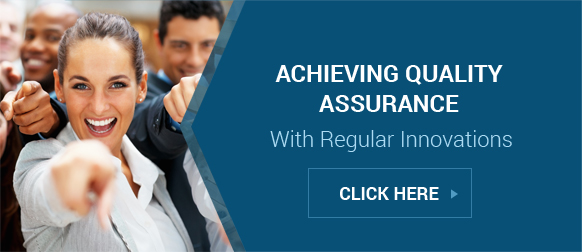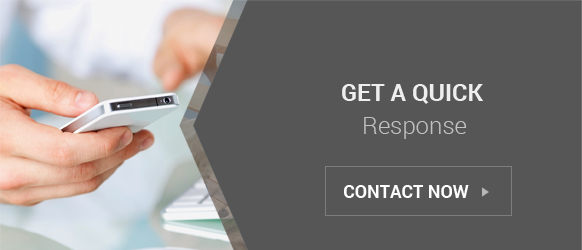 Resources

We design the range of high end products of high tech solar photovoltaic modules, accessories and install them backed with a vast distribution network at economic prices. We have been revolutionizing the way of executing mega Solar Power generation projects on the basis of EPC, captive solar plants and solar roof-tops for domestic and commercial sectors. With constant R & D, we have been developing innovative product line with striking features and performance. We expand the business operations as well as dealer network across the world by augmenting the solar power installations to 1000 MW.

Our Products

We are a prominent provider of high quality range of Solar Power Systems. We have been developing the collection from the best quality raw materials as per the global quality norms to ensure maximum efficacy, performance and durability. Our products are developed in varied sizes and specifications according to the different demands of the clients:
Inverter
Solar Panel
Solar Irrigation Pump
Solar Street Light
Module Mounting Structure
Wires & Cables
Solar Rooftop Projects / EPC
Additionally, we provide the services, highlighted below:
Solar Panel Turnkey Products

Solar Irrigation Turnkey Products

Solar Street Light Turnkey Products

Module Mounting Structure Turnkey Products

Solar Rooftop Projects / EPC
Installation Services

AMC Services
We provide approved Inverter (Three Phase)-SAA certificate, Inverter (Single Phase )-SAA certificate, Solar Panel TUV certificate, Micro Inverter-250-ETL certificate, Micro Inverter-300-ETL certificate, Solar Panel-CSA certificate and MNRE Channel Partner GOVT. Of INDIA.

Our Successful Projects

Within a short span of time of inception, we have successfully executed a wide number of projects across the globe. We have been working hard to provide the clients with complete satisfaction by offering matchless solutions and services at very lowest prices. We have executed the following undertaken projects with complete client satisfaction:

80 Kw, Trinity Retail Pty Ltd, 24 Denison St, Condobolin NSW
80 Kw, Igl Walgett, 36-38 Fox Street, Walgett Nsw
25 Kw, Boolaroo Bowling Club Co-Operative Society Ltd, Eight Street, Boolaroo Nsw
60 Kw, Uplift Cranes Nsw Pty. Ltd, 16 Healey Circuit, Huntingwood Nsw
20 Kw, Radhe Krishna Investment Pty Ltd, 124 Nymagee Street, Nyngan Nsw
5 Mw, Moserbaer Eng. & Construction Ltd, Kamalpur, Viramgam, Gujarat
2.5 Mw, Moserbaer Eng & Construction Ltd, Jainabad, Surendrangr, Gujarat
5 Mw, Indu Projects Ltd ( Indu – Alex & Indu – Gmr), Charanka, Gujarat.
1.65 Mw, Schneider Electric, Nayaka, Gujarat
2.5 Mw, Pps Enviro Power Pvt Ltd, Charanka, Gujarat
5 Mw, L & T Construction, Sitamau, M.P
5 Mw, Jakson Power, Mansa, Punjab
6 Mw, L & T Construction, Parampuri Tamilnadu
100 Kw, Pv Distributed Rooftop Residential Power Project, Gandhinagar, Gujarat
18 Kw, Pv Gift City Rooftop Power Project, Gandhinagar, Gujarat
Latest Trade Offers
With an aim to fulfill the requirements of our precious clients, we are Exporter, Manufacturer & Supplier a distinct assortment of Roof Top Solar Powe..
We are major manufacturer, supplier and exporter of Mobile Solar Power Station in Ahmedabad, Gujarat, India at affordable price with following feature..
U R ENERGY
B-2/9th floor, Palladium, B/H- Divyabhaskar Press, S G Highway, Ahmedabad - 380015, Gujarat, India
Phone :91-79-26935420
Mr. V V Patel (Marketing Executive )
Mobile :+919726503000, +917573047705